It's the Taco Bell Cantina Sacramento Downtown grand opening day on K Street!
On the corner of K Street and 9th (900), I stopped by on my walk home from the bank.
Buzy and buzzing, I popped in amongst the crowd. At 29, I may have been the oldest person inside apart from the few suits taking a break from working at the State Capitol building.
Immediately upon entering, there are four digital menu kiosks to order from, or you can order from the cash register (if you're still trying to live your 1982 heyday). I plugged in my two favorite Taco Bell items — a bean burrito with sour cream and a nacho supreme.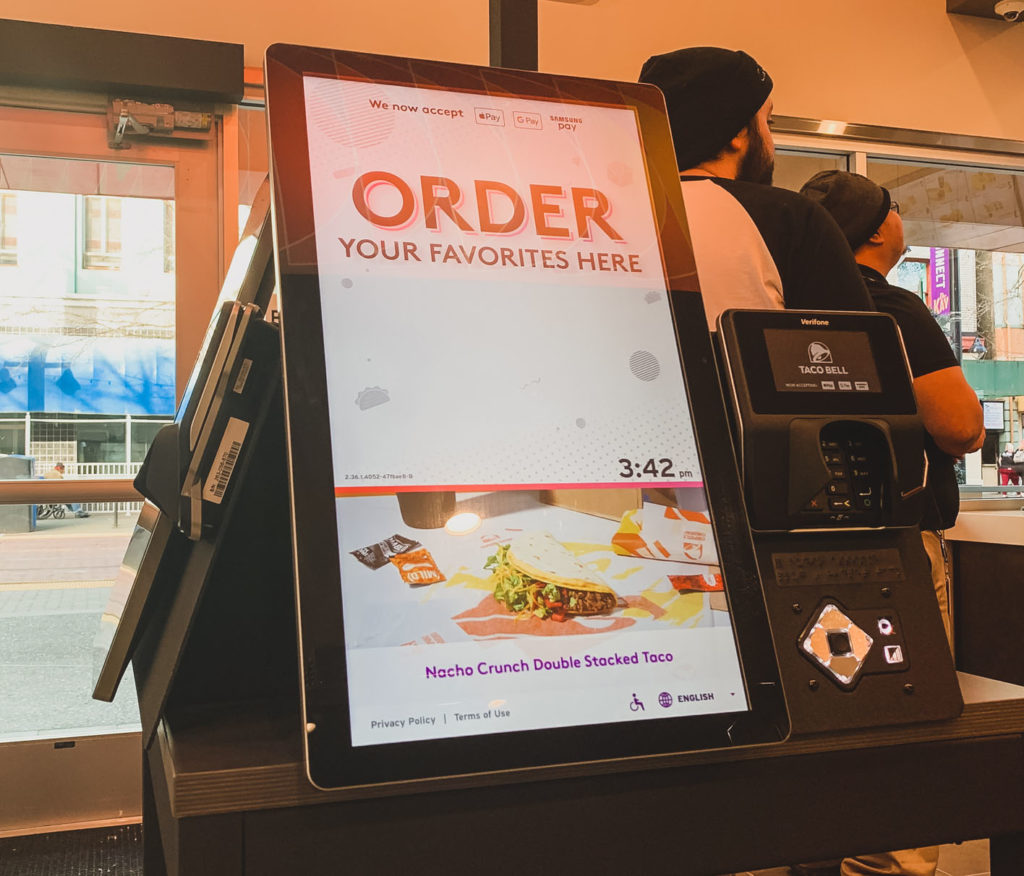 Your receipt can either be emailed or texted, and I chose the email option. If you don't want your email used, be sure to uncheck the default "I'd like to receive tasty Taco Bell emails" checkbox. After ordering, you then wait at the secondary counter for your shouted name, and wham, you've got yourself a round of Taco Bell.
Even busy, my order came out in three minutes flat.
How is the food at Taco Bell Cantina Sacramento?
It's classic. It's Taco Bell!
The food at the Taco Bell Cantina Sacramento location is what you've come to know and love from the fast-food chain but indeed assembled with care. It may be my imagination, but I'm sure the beef was better too.
Have you ever been to a Taco Bell where it seems like they've put together your order, and then shaken up the bag before handing to you? You won't get that kind of treatment here. At least I didn't on opening day. I'll check in again at another time to see if their standards have remained intact.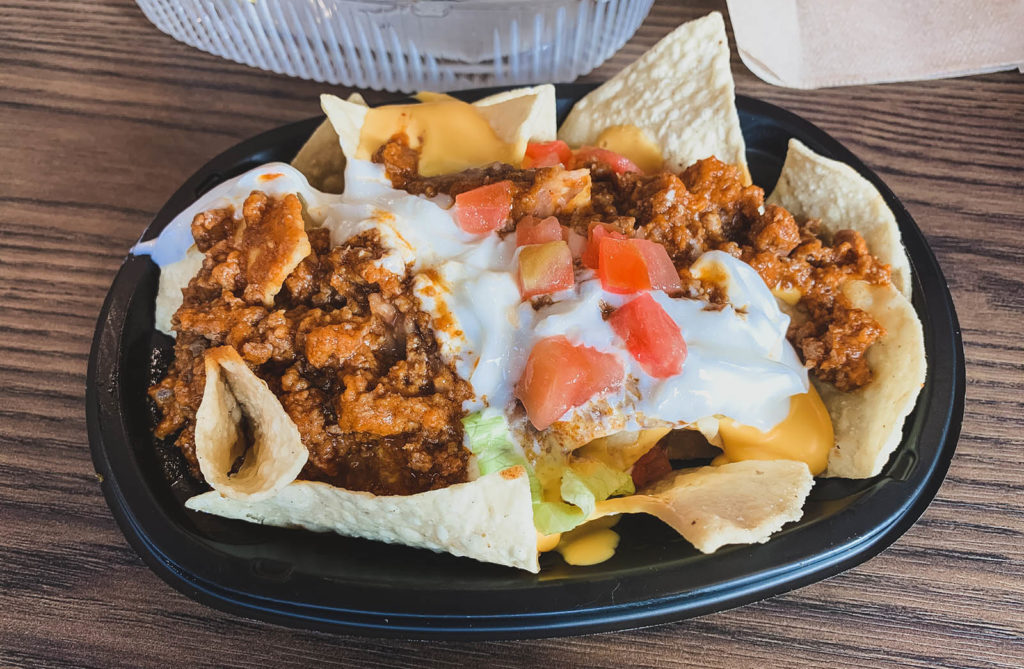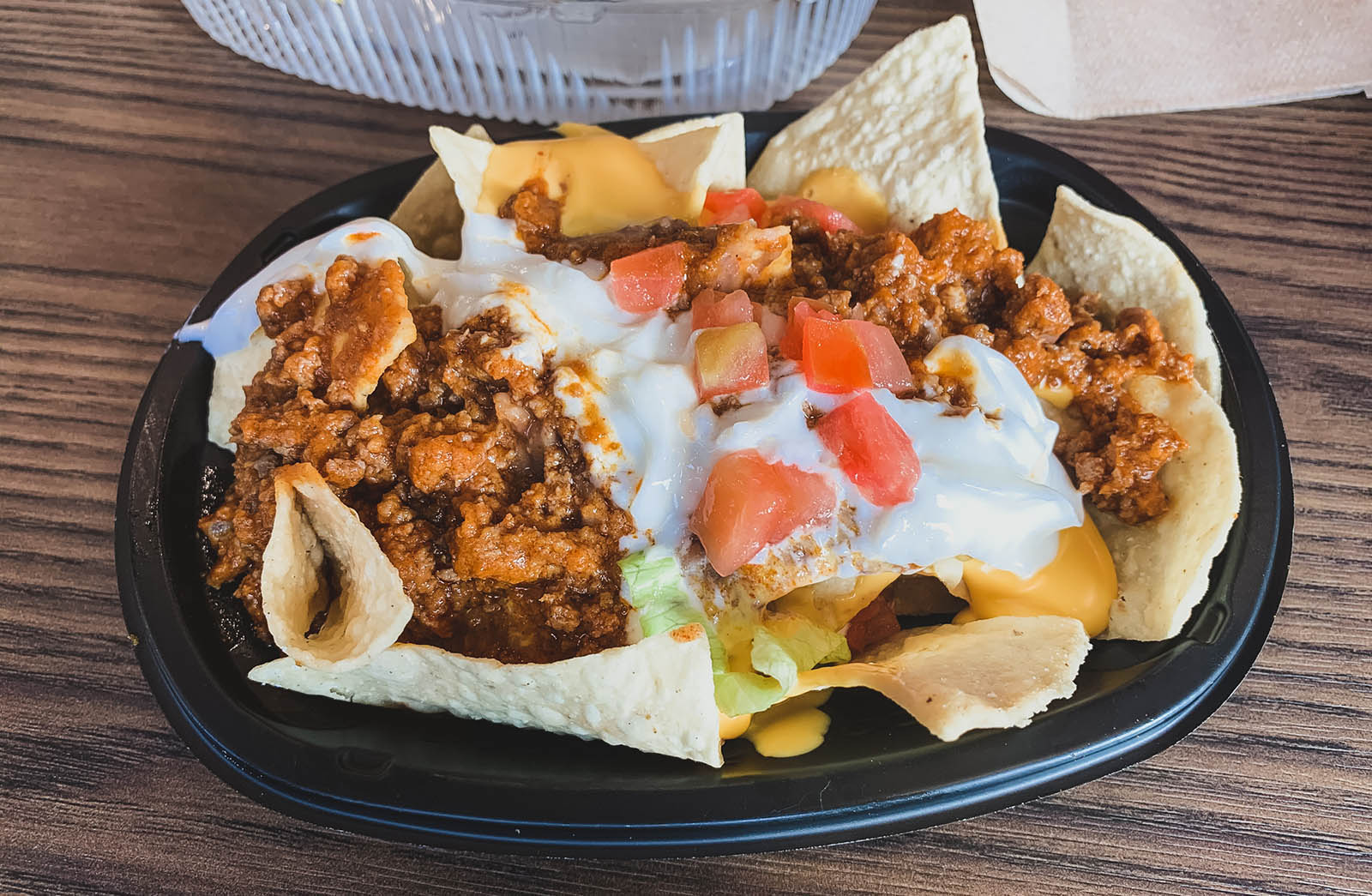 My burrito was tight, and my nachos were well covered.
Although it's not something I'm proud of, one busy year, I spent $1,000 at Taco Bell — eating at a nearby franchise over 60 times in 365 days. Again, not proud, but I'm somewhat of a Taco Bell connoisseur.
And don't forget — Taco Bell Cantina Sacramento also serves alcohol, the real reason folks make a special visit!
Why does everyone (under 30) love Taco Bell so much?
As I sat eating my bean burrito with sour cream, I asked myself, "What makes America love Taco Bell so damn much?"
The answer?
Beauty is in the eye of the beholder.
I've concluded that Taco Bell is a beloved American institution because each compatriot has its very own reason and incentive for loving the Bell.
For the drunk trying to evade a hangover? Taco Bell is going to deliver. The pothead looking for a snack? Taco Bell is going to deliver. The Mom with four whining children picked up from school? Taco Bell is going to deliver.
You catch my drift.
So, head on down to K Street, enjoy an evening and finish up at the Taco Bell Cantina. The tacos, tapas, beers and good times are waiting for you.
Congratulations Downtown Sacramento! I'm proud of you. You've joined the ranks of Las Vegas, Chicago, and other city elites by opening a Taco Bell Cantina. Another plus? Yet another empty retail space on K Street is now filled and open for business!
Sacramento continues to grow, and for that, I am grateful.
Thank you, Taco Bell.